Services & Rates
Integrated Massage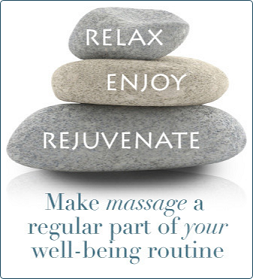 Integrated massage techniques are used during these sessions. This may be a combination of deep tissue, swedish, myofascial, lymphatic drainage, reflexology, cupping, scraping, or other modalities, These sessions are very much personally based on the clients needs. I also offer 90 minute sessions for $90. This is the number one requested service as it is completely customized to the client's needs.
Deep Tissue Massage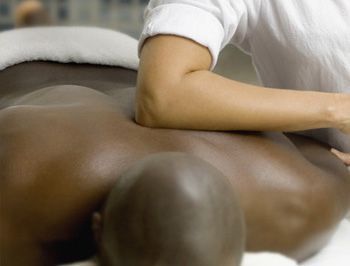 Deep Tissue Massage is a form of bodywork that aims to relieve tension in the deeper layers of tissue in the body. Deep Tissue Massage is a highly effective method for releasing chronic stress areas due to misalignment, repetitive motions, and past lingering injuries. Due to the nature of the deep tissue work, open communication during the session is crucial to make sure you don't get too uncomfortable. Keep in mind that soreness is pretty common after the treatment, and that plenty of water should be ingested to aid with the flushing and removal of toxins that will have been released from the deep tissue during the session. I offer 90 min sessions/$100
Swedish Massage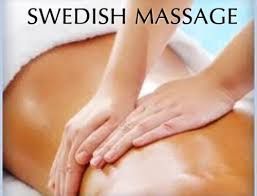 Swedish Massage is a very relaxing and therapeutic style of bodywork. It combines oils or lotion with an array of strokes such as rolling, kneading, and percussion to help the body improve its circulation. This relaxation massage is light to medium pressure. The benefits of this type of bodywork are wide-ranging and include relief from aches and pains, decreased stress levels in the body, enhanced mental clarity, improved appearance, and greater flexibility.
Cupping Massage Session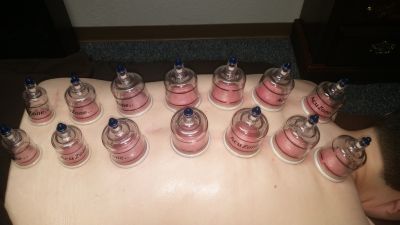 Massage Cupping is a modality that is used to lift the skin by use of suction, thus mobilizing blood flow to the tissues to promote healing and pain relief. Cupping pressure can be light or very deep dependent on client's needs and wanted results. Cupping Massage relaxes the muscles, draws out stagnation and provides the proper blood flow to the tissues. Cupping is also a great tool in myofacsial release.We do not use fire cupping in our practice but rather plastic and hand pumps. Cupping may be done as a full body treatment or targeted relief. This modality may vary in session time as needed and will likely leave circular red areas on body parts being treated. Organic coconut oil and hot towels are also used. Reflexolgy on hands and feet may also be part of treatment if doing a targeted session.
Sports Massage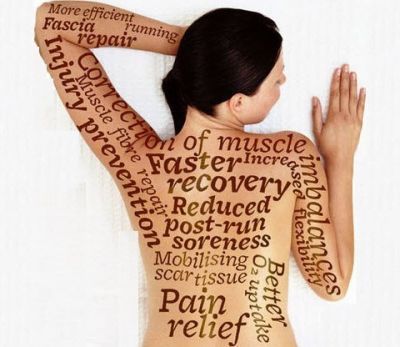 Sports Massage is a type of massage designed for highly active people who engage in athletics. Engaging in sports is harsh on the body and can often lead to injuries in both the short and long term. Sports Massage enhances performance and prolongs a sports career by helping to prevent injury, reduce pains and swelling in the body, relax the mind, increase flexibility, and dramatically improve recovery rates. Sports Massage is also highly effective in aiding the rapid recovery of an athlete from an injury by encouraging greater kinesthetic awareness and in turn promoting the body's natural immune function. I offer sports massage presport and postsport. I also will do special events outcalls, fees negotiated before events.
Hot Bamboo Massage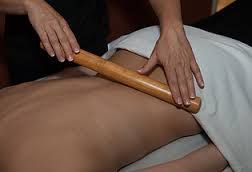 Hot Bamboo massage is a therapeutic modality that engages applying heated bamboo sticks to the body. The use of bamboo for session allows broad strokes of the various muscle groups as well a trigger point work as needed. The warm heat of the bamboo promotes relaxation of the body. Melt away tension of muscles with this service. Must request prior to appointment so that bamboo with be ready.
Myofascial Release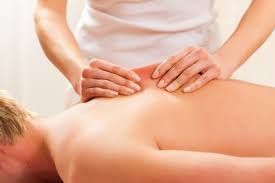 Myofascial release is a form of soft tissue therapy intended to eliminate pain, increase range of motion, and rebalance the entire body. It does this by using massage techniques to stretch the fascia and release the bonds that exist between the fascia, muscles and bones. Fascia is the connective tissue that connects and covers all muscles, organs, and skeletal structures of the body. Direct myofascial release is sometimes known as deep tissue work. Indirect release applies light pressure and gently stretches the fascia; this allows for increased blood circulation and relief from pain. Cupping may be a tool used in this session.
Hot Stone Therapy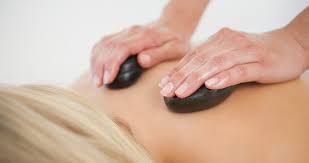 Hot Stone Therapy is a style of massage where heated stones are placed at specific sites on your body to deepen relaxation and promote circulation in your muscles. Muscles that are heated with these stones release tension and stress much more deeply and quickly than with a traditional massage. The overall experience is very relaxing, nurturing, and rejuvenating. Hot stone massage is done seasonally during the cooler months. This service must be requested prior to appointment so stones will be ready. New Synergy Hot stones are now used for this service. Ahhhhmazing experience!
Foot massage and foot treatment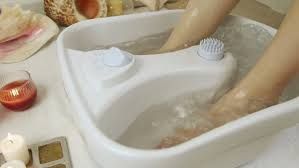 First start off in a relaxing foot bath with aromatherapy added to water, Choice of relaxing or invigorating aromatherapy. Then we exfoliate the feet and legs. Then follow up with a foot to knee massage on both legs using our all natural cocoa butter lotion to soften legs and feet. Last we end our session with an invigorating lotion to put a pep in your step and lighten your mood!
Hand Massage and hand treatment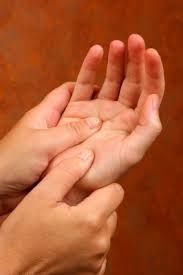 First we start off with a relaxing hand massage for those tired overworked hands. Massage is then carried through the forearm to elbow. Choice of relaxing or invigorating oils can be added to our all natural cocoa butter lotion that is used for massage. Finishing off the treatment is a paraffin dip for the hands which will further soften and seal in moisture for a relaxed and hand softening treatment. Pamper yourself or someone today.
Lymphatic Drainage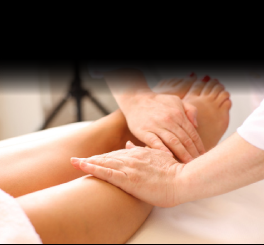 Lymphatic Drainage Therapy aims to gently and rhythmically move the lymph through the body, especially swollen areas of the body, relieving pressure and enhancing the functioning of the immune system. As both a preventative and remedial technique, LD can be used for a wide range of purposes including faster recovery from injury, reduction of swelling and discomfort from pregnancy, swelling and lymphodemia from lymph nodes being removed or blocked, and to strengthened resistance to illness.This is a very gentle slow moving touch modality.
Pregnancy Massage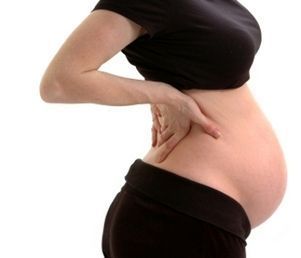 Pregnancy Massage is a style of bodywork designed specifically for pregnant women. Pregnancy is a time when a woman's body endures tremendous stress due to dramatic physical and emotional changes. Using various techniques specially developed for the expecting mother, Pregnancy Massage helps release the pain and discomfort experienced throughout pregnancy. The benefits are profound, including emotional support, the relief of joint pain due to extra weight and postural imbalance, and improved breathing and relaxation. I am also available for labor massage whether at home or hospital. Special rates apply. If seeking pregnancy massage service for duration of pregnancy special Mommy to be packages are available, these also include infant massage lesson to soothe, relax, and help baby with digestion issues. Ask about the Mommy package!!
Energy Work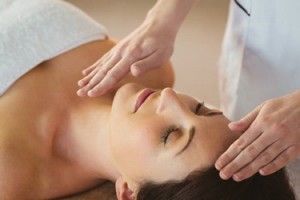 Energy work is based on the belief that everyone has a "life force", and that the body needs to sustain its balance for optimum health. Anytime you experience emotional or physical illness, it indicates that your life force has simply become unbalanced. I work directly with your energy field to restore balance and flow to your entire system. And once your energy field has been restored to full health, your body will follow. I am a Healing Touch Certified Practitioner.
Geriatric Massage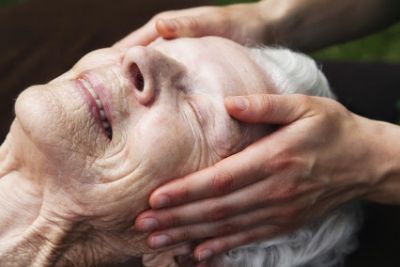 Geriatric massage is a form of massage designed to meet the specific needs of the elderly. It helps to improve blood circulation, relieve pain, and also increase range of motion. If you are elderly, geriatric massage can help you maintain and improve your overall health, as well as regain certain physical functions that have been reduced due to aging. In addition, since the elderly don't typically receive enough physical touch, this massage can also help alleviate symptoms of loneliness or depression.
Chair Massage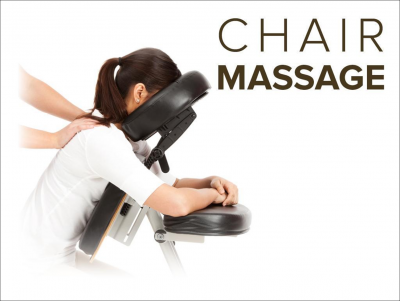 Chair massage is a popular way of relieving stress and releasing tension right in your home or workplace. Outcall fee based on location. You receive your massage in a specialized ergonomic chair.You may also receive chair massage in my office , great for those who issues lying down.In addition to the usual health benefits of massage, another benefit of chair massage is that it is done over the clothing. With seated massage, you can avoid the discomfort and awkwardness that you may feel in disrobing for a traditional massage. Also, chair massage sessions are usually shorter than traditional massage, making it convenient enough to fit into your busy schedule. I do outcall for office staff, special events ,or parties(birthdays, anniversaries, bridal showers, sweet 16 ect). Special rates apply depending on how many hours are desired and number of people for service.
ionic Foot detox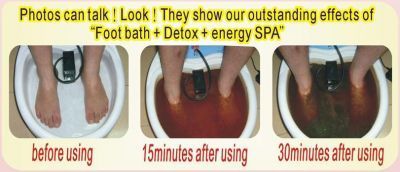 Relax and enjoy the detoxifying foot bath. Ionic foot detox helps rid the body of toxins and renews the body. This is a 30 minute treatment. You can also purchase a 4 session package for $100. A 10 minute Foot massage can be added for $10 each session
Hand and Foot Massage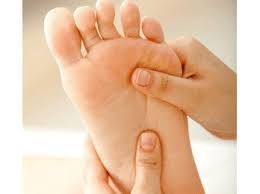 The hand and foot massage is the perfect way to introduce massage to those who may be uncomfortable about massage. Tired sore feet will leave feeling refreshed. Hard working hands will appreciate the attention and pain relief. Reflexology points may be worked, as well as plantar fascitis therapy if is a problem.
Ashiatsu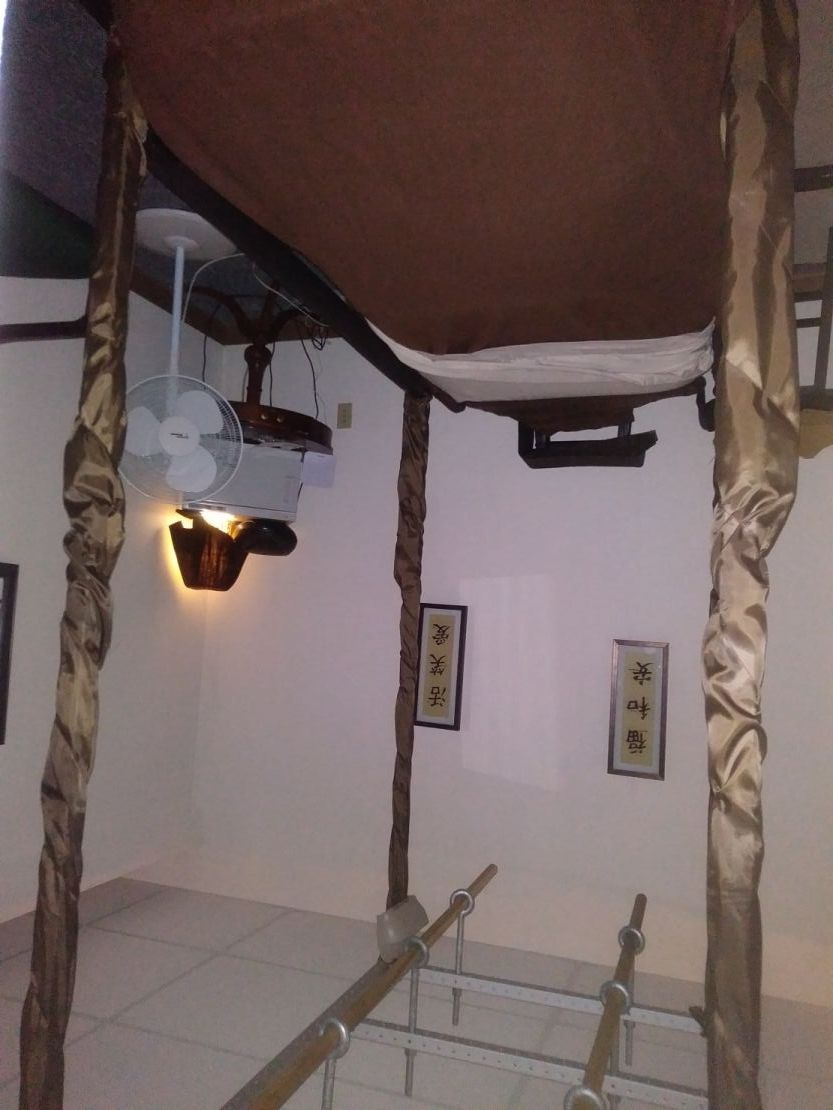 Ashi means foot atsu means pressure. This is done with therapist balancing her weight and pressure on overhead bars. This is a deep tissue massage that uses gravity to allow a deeper massage for client. 90 min session is highly recommended for best results. Experience for yourself the most effective deep tissue massage offered.
Infared Sauna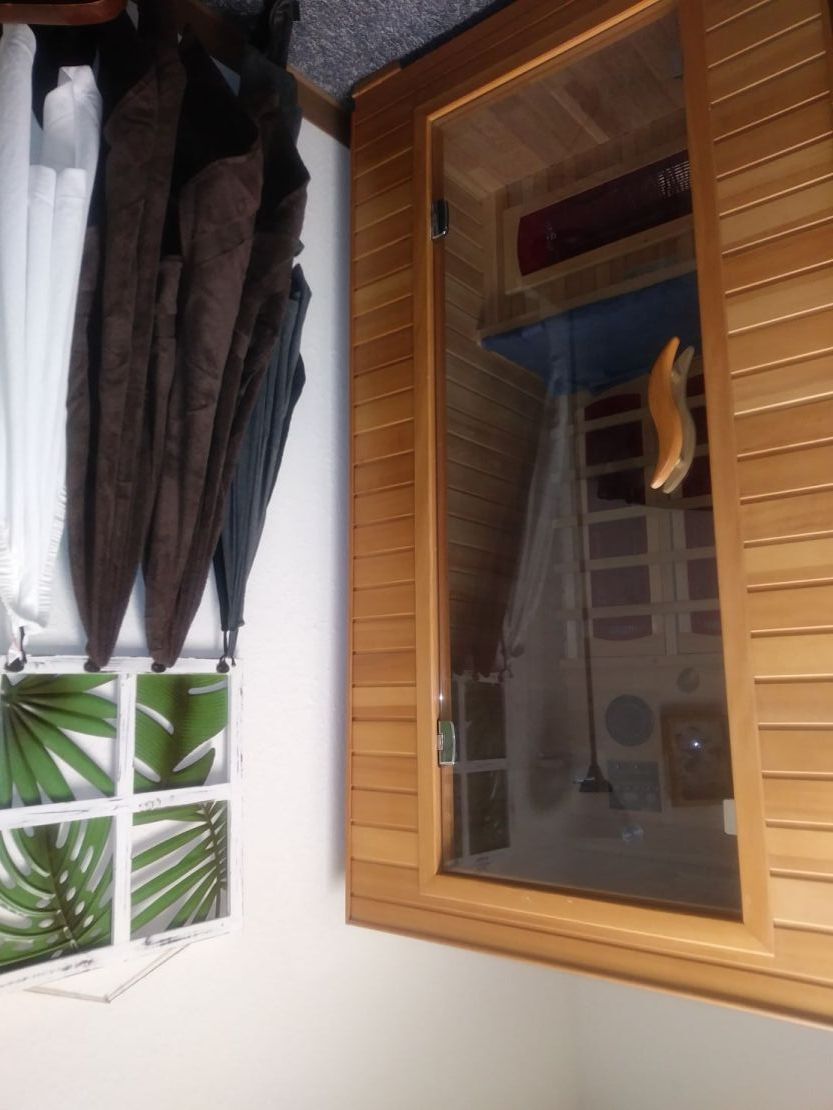 If wanting to book you must make appt to ensure that sauna is ready for you. Our new Infrared Sauna can be add on or stand alone service. Add on prices are $10/15min $20/30 min . Stand alone is $15/15 min $20/25 min and $35/45 min.
There's nothing quite like a sweat session in a sauna. You feel more relaxed and rested after you're done, and the heat helps relieve sore muscles and improves your overall health and well-being.
But if the high temperatures of a traditional sauna are just too much for you to handle, an infrared sauna may offer the benefits of a sauna without the extreme heat.
What is an infrared sauna?
Unlike a traditional sauna, infrared saunas don't heat the air around you. Instead, they use infrared lamps (that use electromagnetic radiation) to warm your body directly.
These saunas use infrared panels instead of conventional heat to easily penetrate human tissue, heating up your body before heating up the air.
An infrared sauna can operate at a lower temperature (usually between 120˚F and 140˚F) than a traditional sauna, which is typically between 150˚F and 180˚F. With infrared only about 20 percent of the heat goes to heat the air and the other 80 percent directly heats your body.
Supporters of infrared saunas say the heat penetrates more deeply than warmed air. This allows you to experience a more intense sweat at a lower temperature.
What are the benefits of using an infrared sauna?
The benefits of using an infrared sauna include:
better sleep
relaxation
detoxification
weight loss
relief from sore muscles
relief from joint pain such as arthritis
clear and tighter skin
improved circulation
help for people with chronic fatigue syndrome
Rays of Light S.A.D. treatment
What is Seasonal Affective Disorder?
When we don't get enough natural sunlight in our lives, light therapy serves to keep our body's internal "circadian" clock in sync, so we are alert and awake in the day, and ready to sleep at night. Our health, mood and behavior are affected in the winter when the quality and quantity of sunlight is lessened. A direct consequence can be Seasonal Affective Disorder (SAD), winter depression, or sleep disorders.
Our new service helps with S.A.D and improves sleep cycles, helps with use of seratonin in the body, it can help increase energy and overall feeling of moods and anxiety. You can book your session as an add on or stand alone service. Your session will be in a private room, soft music playing, a comfortable warm massage table to lay on. Our 10,000 LUX medical grade light box will be placed nearby. Your eyes must remain open but you do not have to stare into box. Some like to read, or practice breathing exercises. Length of session varies. Add on prices $10/15 min $15/25min or $20/30min. Stand alone $15/15 min $25/25 min $30/30 min. Please remember to ask to book this appt with your massage so that service is available.